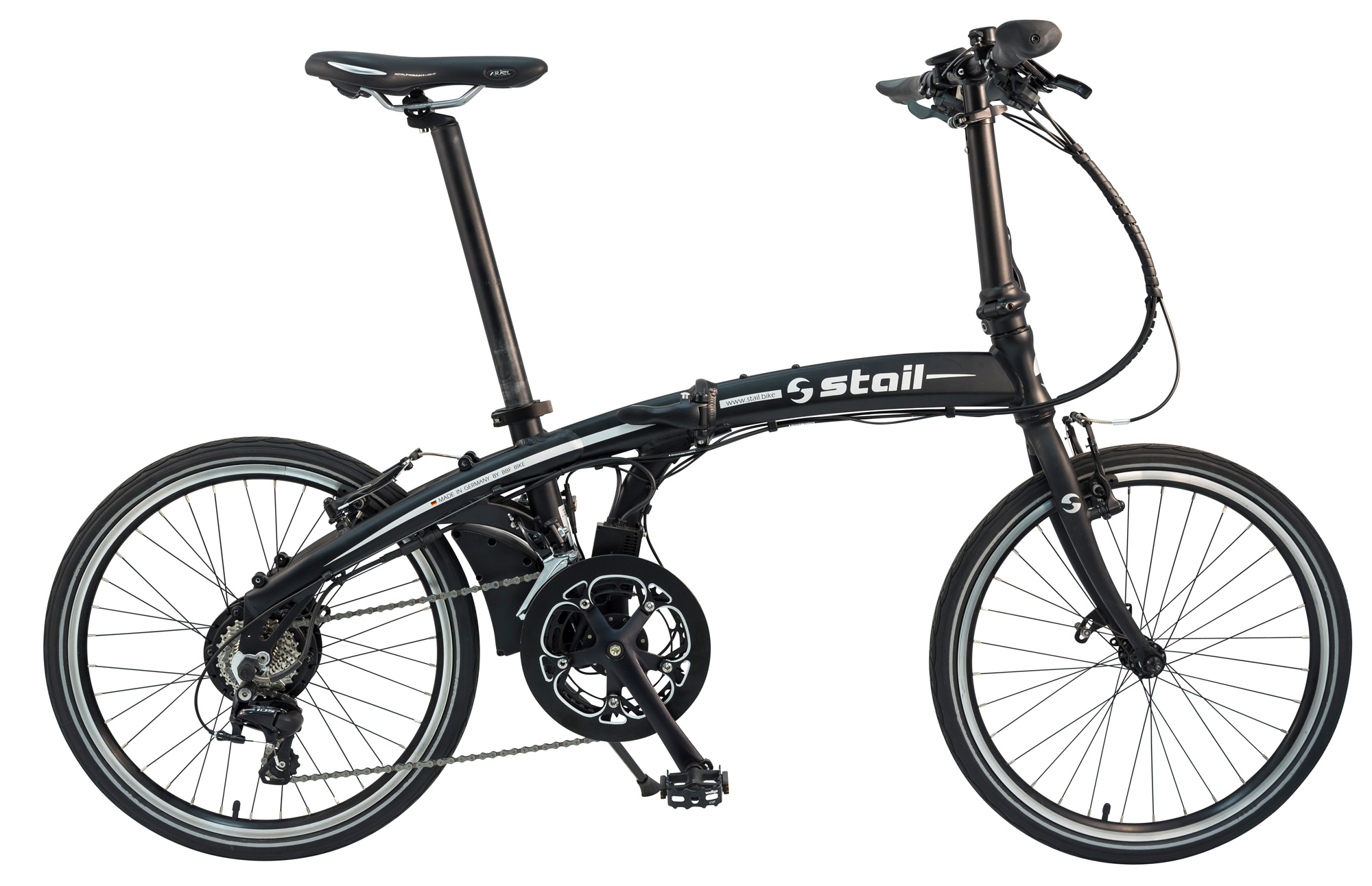 The ultra-light E-Bike for folding.
A book?
Sunscreen?
Credit card?
E-Bike?
The same could be said the next time you want to start for vacation. With the new Stail folding E-Bike you can change your adequate E-Bike to a simply piece of luggage that can´t be missing on every journey. Escpecially for use during city tours and excursions, on a port or on a camping place, the Stail is the optimally solution for a comforable but athletic driving pleasure.

With his ultra-light construction and the comfortable folding system the Stail folding E-Bike is also most suitable for city commuter at trade fairs or at large premises. It fits in every trunk and brings you relaxed and without effort to your destination. Folded to a luggage you don´t have to book a bicycle ticket in trains. The Stail folding E-Bike: Your environmentally friendly as money- and time-saving companion truth your daily grind or on journeys.